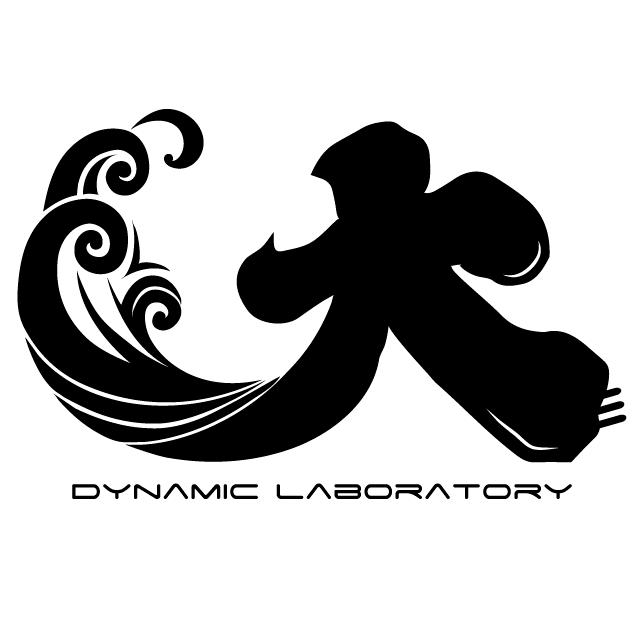 Located in Minami Satsuma City in Kagoshima Prefecture, Dynamic Lab is Japan's largest Fab Lab. We utilize the city's abandoned school in an area that is facing a declining population.
Fab Labs are originally meant for everyone to learn and create, as an accessible facility for all. Dynamic Lab strives to sustain the original concept of a Fab Lab, as a place where it is a "Citizen's Shop", not a place only accessible to those whom are financially or educationally privileged. The first Fab Labs started in 1998, in the slums of India and suburbs of Massachusetts under the belief that the less privileged can best benefit from a Fab Lab more so than the privileged. Now there are hundreds of Fab Labs existing around the world.
Our mission at Dynamic Lab is to strive towards building a creative approach to zero waste and to pass on primitive skills so that we can help each individual be part of truly a prosperous ecosystem.
Zero Waste
At Dynamic Lab, we source most of our materials from plastic waste, aluminum can waste, local wood cut down from thinning forests, and reclaimed materials. Biodegradable materials are also available depending on the use of the designed object.
Our facility electricity runs through solar power, the water through harvested rainwater, and we do not rely on any gas provided from the city in order to achieve an off grid environment. Applying permaculture principles, the facility has a natural greywater system, a garden, plus many more features that we are slowly expanding on.
Primitive Skills
Minami-Satuma City's abundant nature provides the perfect environment to host workshops for primitive skills. We believe learning basic skills that have been useful to mankind for thousands of years can help people understand "resources" in a different light.
For What?
Raw materials on earth are limited.
Humans succeeded in over-using our natural resources in the 20th century. All things that contribute to economic growth and civilization have relied heavily on using a lot of our natural resources. If we continue this kind of growth, the resources will be more scarce for the future generation.
That is why at Dynamic Lab we focus on utilizing the abundance of the free resources that are already available to us. By using what people consider "trash", we are able to have an abundance in supply. By providing the capability to create, we try to show that "buying" is not the only option. Reclaiming the currently existing abundant "trash" through sustainable energy keeps our ecological footprint extremely low. We encourage a creative environment where people can think outside the box and break free from competitive mindsets or preexisting beliefs about resources.
The Assets of Our Future (これからの財産)
The economic system in Japan was founded through the same ideas of capitalism in America. Instead of trying to chase an illusion of "prosperity" through an economic system, at Dynamic Lab we value creative minds that face the fact that our sources are limited. We invite ideas that challenge "how" to solve this problem. We believe "Skills and Trust" are more important assets than monetary values.
If we have the privilege to know the truth, we have the responsibility to live the truth.
Indigenous skills and teachings have been passed down for more than ten thousand years. The indigenous lifestyles are probably most close to the definition of an eco-friendly sustainable lifestyle. However, their teachings do not incorporate how to solve our recent byproducts of civilization; pollution. If so, us who live in the now must find an answer and contribute towards creating the "next sustainable lifestyle" that can be passed down for another ten thousand years. Anything is easy said than done, and therefore, as an attitude, if we know the truth, we have the responsibility to live the truth. Dynamic Lab was founded to demonstrate and further research these ideas.
Access
Address :3430 Daizaka Kinpou-Cho, Minami-Satsuma, Kagoshima 〒899-3402
Phone:+81 993-78-2222
From Kagoshima Airport
By Car
A 60 min drive from Kagoshima Airport. Take "Mizobe Kagoshima Airport IC" highway to "Ibusuki Skyline". Get off the highway at "Yamada Ryoukinjyo", and drive the local roads to Dynamic Lab.
Bus Route Option #1
From the airport bus stop, take the bus to "Makurazaki (Kaseda)". Get off at "Fujimoto Noukyou Mae" or "Kinpou Shisho Mae". A 20 min drive via car from the bus stop. Please feel free arrange a pick up with us in advance.
Bus departure times from airport; 9:50, 11:15 ,13:00, 14:30, 16:00, 17:30, 19:30, 21:15.
Bus Route Option #2
Take the from the airport to Kagoshima City. From Kagoshima City, take the bus to "Kaseda" and get off at "Daizaka" station. Dynamic Lab is about a 1 min walk from the bus stop. This route is not recommended as it can take over 3 hours from the airport. This route is recommended if you already have plans in Kagoshima City before coming to Dynamic Lab.
From Kagoshima City
Kaseda Kagoshima Line (via Daizaka)
・From the city – Ride from "Kinseicho" bus stop and get off at "Daizaka".
Arrival times to Daizaka; 9:10, 12:35, 15:30, 21:13
・To the city – Ride from "Daizaka" bus stop to a bus that heads to "Kinseicho" and get off at "Yamagataya Mae".
Departure times from Daizaka; 7:57, 14:22, 16:52
Other Buses
There are some buses that have the bus stop "Kinpou Shisho" on the Kaseda Kagoshima Line (via Izaku). After you get off at "Kinpou Shisho" it is a 20 min drive to Dynamic Lab. (Please arrange with us a pick up if necessary.)
To check specific bus times and stops for this line, please check this link (Japanese only): http://www3.synapse.ne.jp/hantoubunka/kaidou/bus-kagoshima.htm
The Closest Train Stations
JR Jiganji Station (30 mins via car to our lab from station)
JR Taniyama Station (35 mins via car to our lab from station)
Shiden Taniyama Station (35 mins via car to our lab from station)
Accommodations
Stay at Dynamic Lab
As of July 2017 we are still renovating dormitory rooms for our facility. One room is completed. If you do not mind sharing a room dormitory style, we offer clean futons for guests that would like to stay. Please arrange this with us in advance if necessary. We ask for donations per stay.
Note: As of April 2018, Dynamic Lab does not have showers on site. However, there is a great hot spring 20 mins away via car and you can bathe for about 350 yen.
Other Nearby Accommodations
There are affordable accomodations for about 5000 yen per night (without meals) 30 mins away via car. There is also a very nice hot spring area with plenty of moderate to high end accommodations. Please feel free to ask us for advice if necessary.